Testing a New Background With My GMT Master II>>>>>
This week I found some new backgrounds to play with – metal!  The watch is sitting on a sheet of stainless steel – I really like the light reflective properties of the surface, and the surface grain.  It goes well with 904L grade stainless steel Rolex uses in my GMT Master II.  Just click on the photo to see it in full size.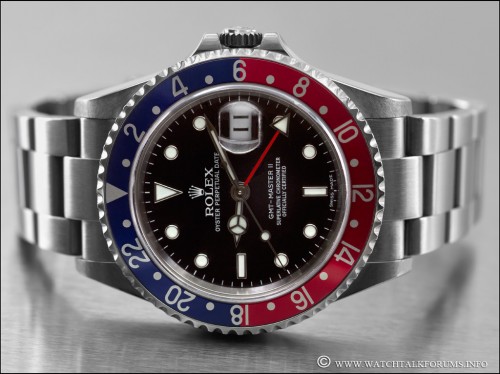 This shot was kind of a fun experiment, but I can already see that I'll incorporate this sheet of stainless steel in my next watch photo shoot.