Spring Break 2012 Photos With My Canon Powershot S100
Earlier this year, I posted my review of the Canon Powershot S100 – a "point and shoot" camera I bought primarily to use as a back up camera to my Canon DSLR equipment.  I decided to take it with me to Florida this year on my annual Spring Break trip with my son, and use it as my primary camera for capturing some vacation snapshots.  As a pro photographer, this was a difficult decision for me, made more so by the fact that my new Canon 5D Mark III DSLR camera was delivered the day before we left for vacation.  But the fact is, there really wasn't going to be anything new per se for me to shoot on this trip.  I used to live in the Tampa area, and visit quite often.  So while I wanted to be able to take a few shots to capture some vacation memories, having the highest quality photos on this trip wasn't a top priority.  It wasn't like I was on assignment or anything….I was on vacation!  And while it was tempting to pack up the lenses and try and put my newly acquired 5D Mark III  through its paces, I opted to keep the focus on family fun instead of doing camera shake down.  There would be plenty of time when I got home to test out the new camera, but Spring Break with my son is a precious time. 

Now that I'm back, I can tell you this was a great decision.  I was able to travel light without my camera bag full of gear, and the Canon Powershot S100 really surprised me with the quality of the snapshots I got.  Here's a few of my favorite shots – just click on the photos for a larger version.
We spent some time looking around the St. Petersburg Pier: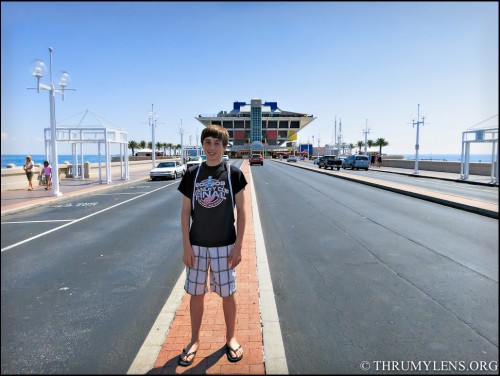 These pelicans were getting fed in front of the front of the Pier: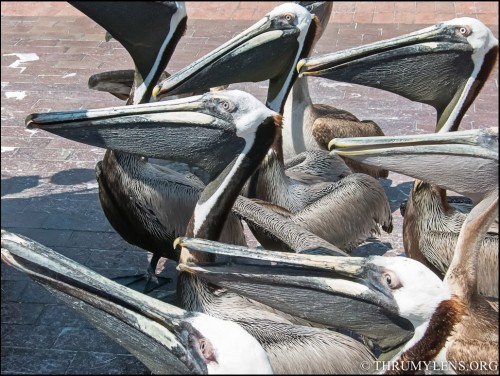 Had to get a shot of my favorite traveling watch in front of the Pier: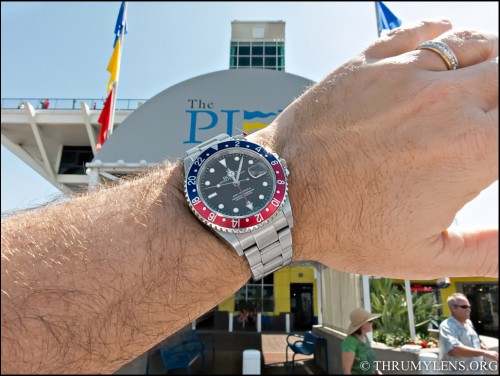 View of downtown St. Petersburg from the top of the pier: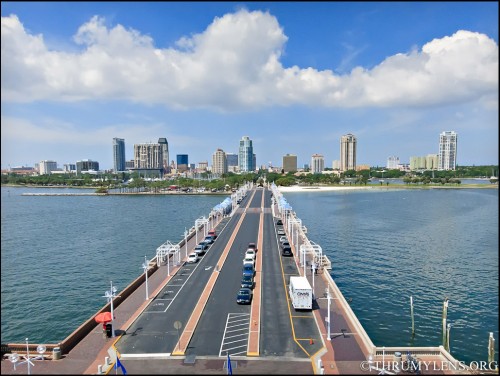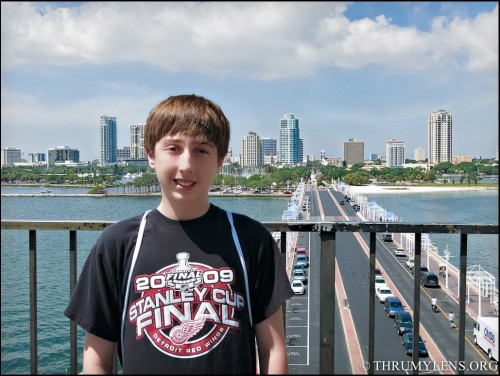 My son just turned 16, so I got a couple of shots of him behind the wheel of our rental: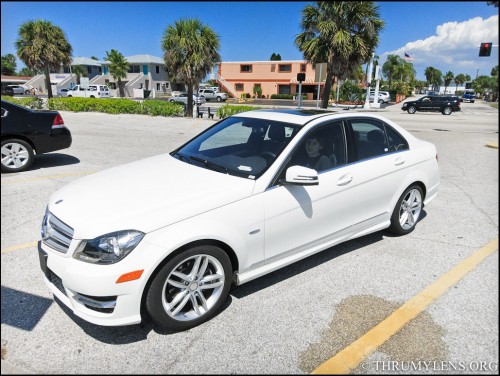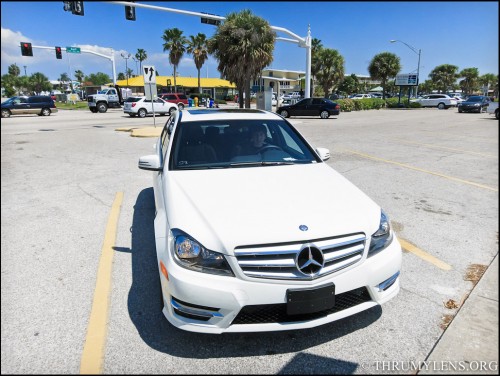 We spent quite a bit of time on the beach on Treasure Island: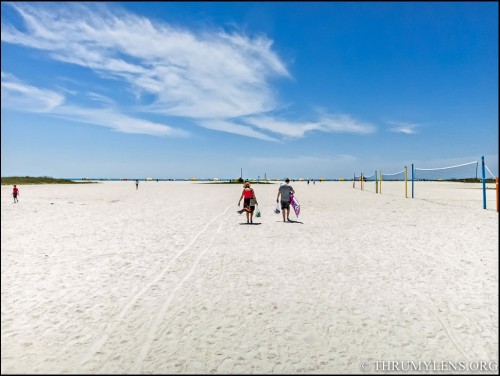 Our lounge chairs – what a view!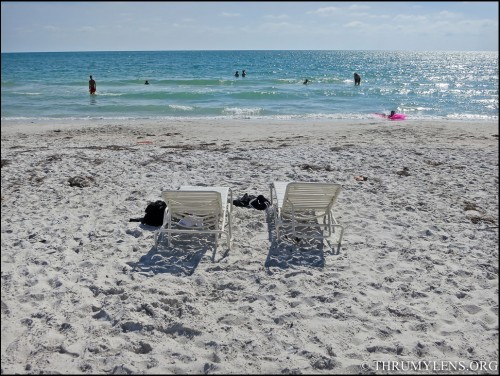 You couldn't ask for better beach weather – low 80's, which felt like the 70's down by the water.  Didn't even break a sweat.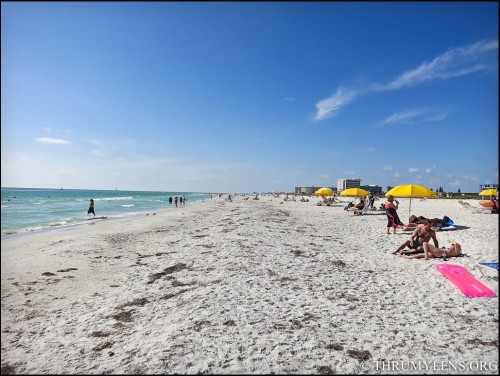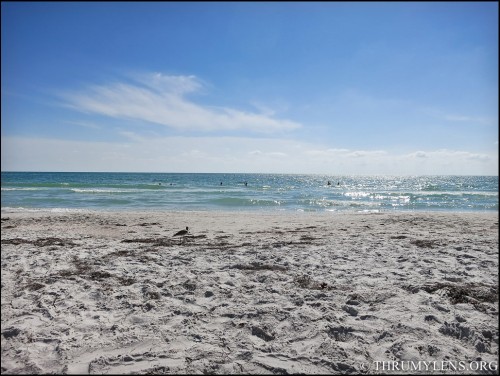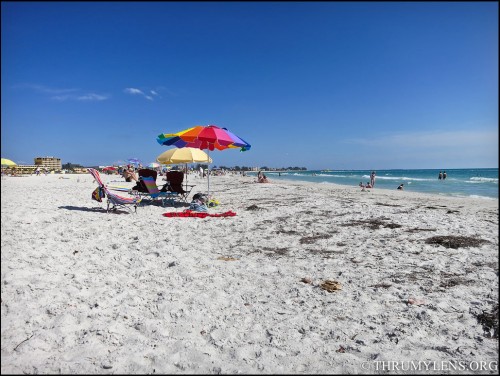 My son enjoying the warm Gulf waters: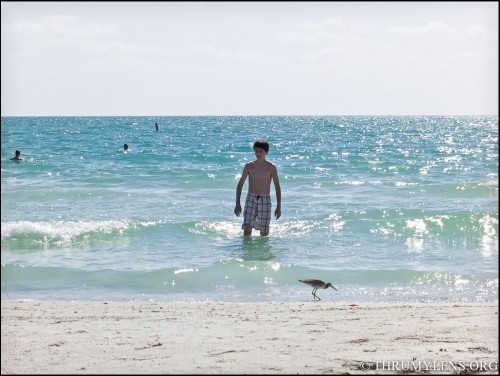 After a great day on the beach, we hit this little sandwich shop for some tasty subs!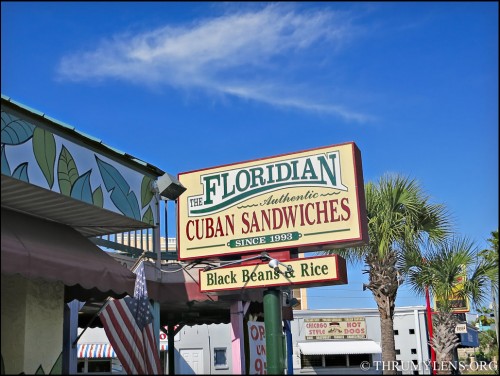 We visited my father in the Orlando area for a few days of the trip – I actually took this little snapshot of my father with his grandson with my iPhone 4s: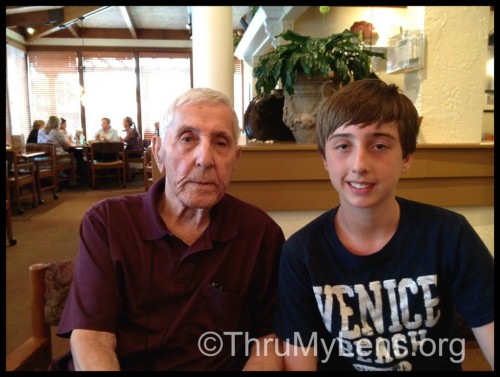 We spent the day with a buddy of mine from college, and went down to the beach to watch the sun set.  My son and I – he's getting tall: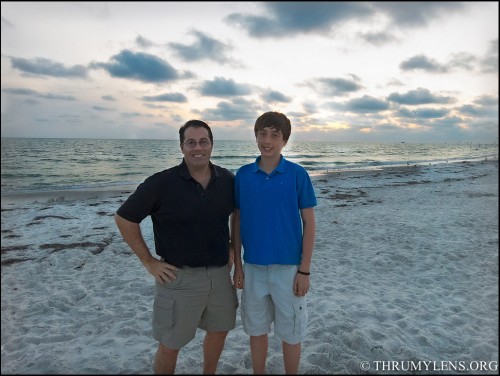 Me and my buddy Mike: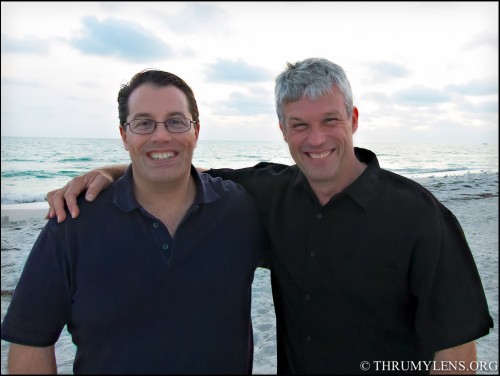 A profile shot of my son: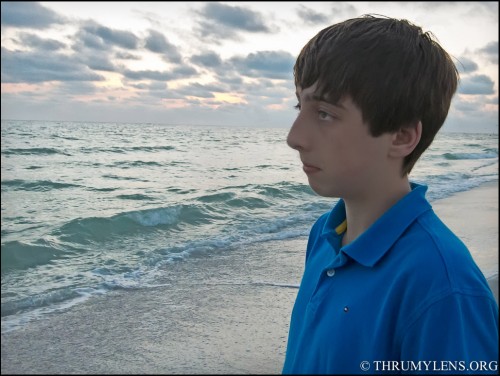 None of these shots will win any awards but I was extremely impressed with the quality of the images which came from a consumer grade "point and shoot" camera.  The shots were tack-sharp, and thanks to the fact that the Powershot S100 can save images in a RAW file format, I have maximum control over the images in Lightroom 4.0 and Photoshop CS5 – a big selling point for me.
As a photo journalist, sometimes the best camera is the one you have with you, and I don't always have my heavy and bulky DSLR equipment with me.  I have to admit that since purchasing the Canon Powershot S100, I've found myself using it quite a bit more than any other backup camera I've owned before it because it's always with me, and because of the image quality it produces.  It's an impressive shooter that never fails to amaze me with it's capabilities.  Here's the Canon Powershot S100 (for cheap!) on Amazon.com:
Canon PowerShot S100 12.1 MP Digital Camera with 5x Wide-Angle Optical Image Stabilized Zoom

About John B. Holbrook, II
John B. Holbrook, II is a freelance writer, photographer, and author of ThruMyLens.org, as well as LuxuryTyme.com and TheSeamasterReferencePage.com. *All text and images contained in this web site are the original work of the author, John B. Holbrook, II and are copyright protected. Use of any of the information or images without the permission of the author is prohibited.